Looking to scrap your hybrid car and get the best possible deal? Contact the team at Take My Scrap Car for an unbeatable quote!
The number of registered hybrid vehicles in Great Britain has exploded over recent years. In fact, research suggests that between 2016 and 2017 alone, the number of 'alternative fuel' vehicles registered in the UK increased by almost 25%.
Through a combination of generous government incentives and ever-improving technology, hybrids are slowly but surely taking over as the new norm.  Outstanding fuel-efficiency, minimal emissions and an enjoyable driving experience all add up to a tempting proposition. But when the time comes to scrap your hybrid car, how can you ensure you get the best possible deal for your end-of-life vehicle?
The answer – pick up the phone and contact the team at Take My Scrap Car!
Unlike some, we specialise in all aspects of specialist vehicle scrapping and recycling. From traditional petrol and diesel vehicles to hybrid cars to all-electric vehicles of all shapes and sizes, one call is all it takes! Packed with advanced components and sophisticated materials, the importance of responsibly recycling your hybrid vehicle cannot be overstated.
Simply contact the team at Take My Scrap Car and we'll take care of everything on your behalf. Whether ready to organise collection of your vehicle or simply considering the available options, we're standing by to take your call!
Why Should I Scrap My Hybrid Car?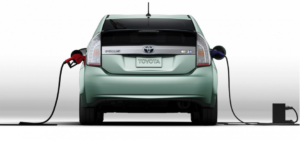 Hybrid cars may be a relatively new addition to UK roads, but eventually need scrapping and recycling like any other car. When the time comes, you'll want to know you're getting the best possible deal andthat your end-of-life vehicle is being recycled responsibly. Of all the hybrid scrapping and recycling specialists in Norfolk, you won't find a better deal than ours!
But when does the time come to scrap your hybrid car? How can you be sure that you're making the right decision, by passing your hybrid vehicle over to the team at Take My Scrap Car?
If any of the following ring true, it may be time to accept the inevitable:
You're paying too much for maintenance and repairs
For obvious reasons, many advanced hybrid and electric vehicles can be enormously expensive to repair. Things may go wrong infrequently, but when they do, they tend to pack a punch. If you've found yourself paying too much for maintenance and repairs on a regular basis, ask yourself – is it really worth bothering with?
Your hybrid vehicle has become unreliable
In exactly the same vein, it simply doesn't make sense to continue throwing money at a vehicle that has become painfully unreliable. If frequent faults and continuous breakdowns are becoming problematic, it could be time to scrap.  Wasting money on an unreliable vehicle is never advisable.
Accident damage or write-offs
Following an accident, you could be looking at enormous costs to get your hybrid vehicle repaired. Costs that could go way beyond the resale price of the entire car. If this is the case, responsible scrapping and recycling could be the onlyviable option. Unless you can sell it for parts, which can be surprisingly difficult with a damaged hybrid vehicle.
General safety concerns
It's up to you to be on the lookout for those tell-tale signs that something is wrong with your hybrid vehicle. If you suspect that driving the thing in general has become in any way unsafe, it's your responsibility to do the right thing.  Don't overlook the signs and symptoms of safety issues – the consequences could be catastrophic.
You're in a hurry
If for any reason whatsoever you need to get rid of your hybrid vehicle in a hurry, our scrapping and recycling services come highly recommended.  Depending on your location and requirements, we may be able to collect and remove your scrap hybrid vehicle the very same day. Simply contact us if time is a factor and we'll do our best to accommodate your requirements.
Four Reasons to Choose Take My Scrap Car
Of course, we're far from the only car scrapping and recycling service currently operating in Norfolk. We're well aware of the competition, which is why we promise to offer a superior service to anything else on the market.
In fact, we can offer four valid reasons why you should choose Take My Scrap Car for your hybrid or electric vehicle, as follows:
It's easy
Right off the bat, we make it quick and easy to scrap and recycle hybrid vehicles of any age and in any condition. Quite literally, it simply takes a quick call to the team at Take My Scrap Car, or you can complete the online form and we'll get back to you as soon as possible. After which, there's pretty much nothing for you to do except wait for our arrival!
It's fast
As mentioned, we're often able to offer same-day collections, depending on your location and requirements. In any case, we'll do whatever it takes to be with you as quickly as possible, arranging a collection at a convenient time and date to suit your schedule.
It's free
Under no circumstances will you ever be charged a penny for any of the services we provide. Everything we do is 100% free of charge and always will be. No administration fees, no hidden charges and no commissions whatsoever.  It's all on us from start to finish!
It pays
If all this wasn't enough, we promise to pay the best possible price for your hybrid vehicle – irrespective of its age and condition. We calculate all prices in accordance with scrap values on the day, ensuring we're never knowingly undercut by the competition. For the best deals on your hybrid scrap car, you know who to call!
How Does It Work?
When you're ready to go ahead, simply contact the team at Take My Scrap Car to organise collection of your hybrid vehicle. One of our drivers will pay you a visit, remove your scrap car and assist with the DVLA paperwork. The price quoted will be transferred into your bank account and we'll ensure your vehicle is responsibly recycled.
For more information or to discuss our hybrid recycling services in more detail, contact the team at Take My Scrap Car today.